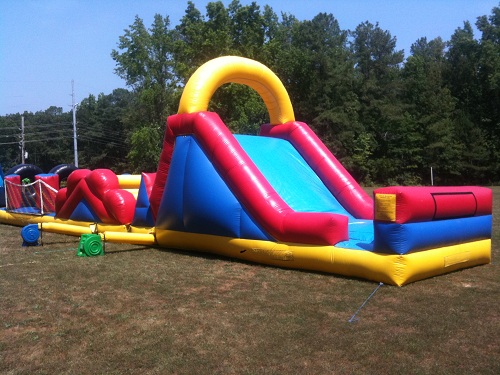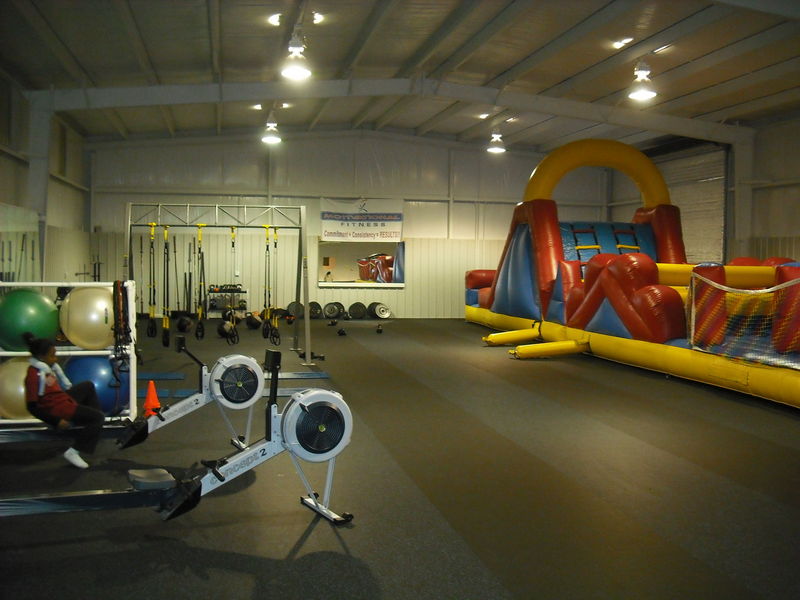 The 54ft 2 -piece Swamper Stomper Obstacle Course in the field – voted the most popular obstacle course ever built!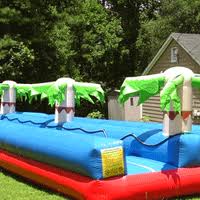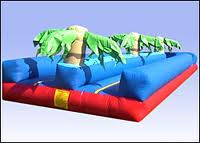 The 30ft Long Dual Lane Tropical Slip n Slide ready for summer soaking action.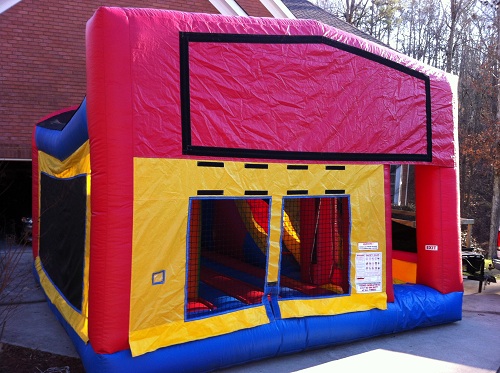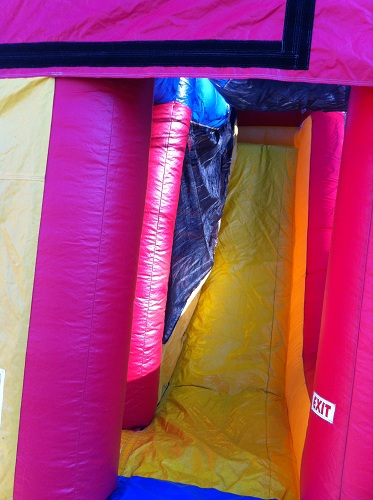 Left front view of the big & bad 5-1 Obstacle Combo (left) and snapshot of the slide section on the right!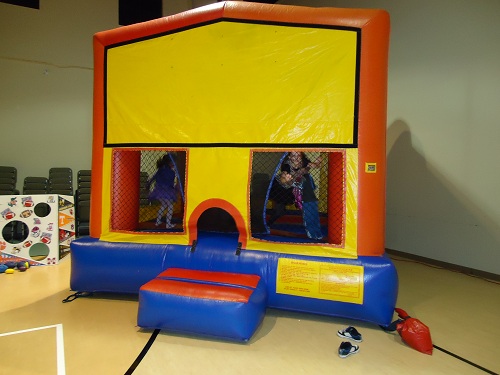 Basic no-theme medium size (13×13) moonwalk inside a gym with kids having a blast!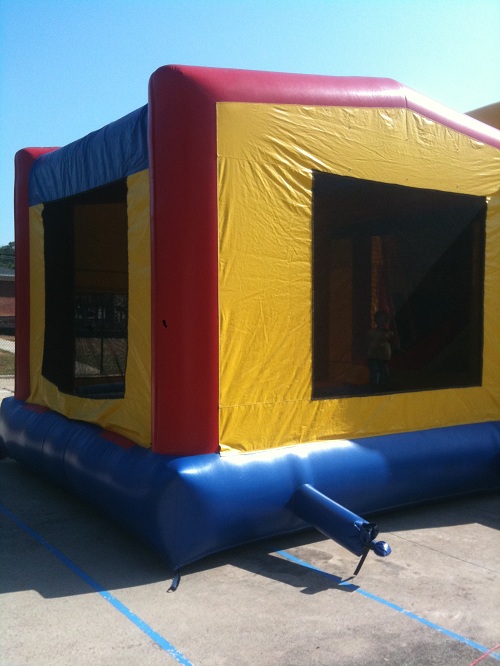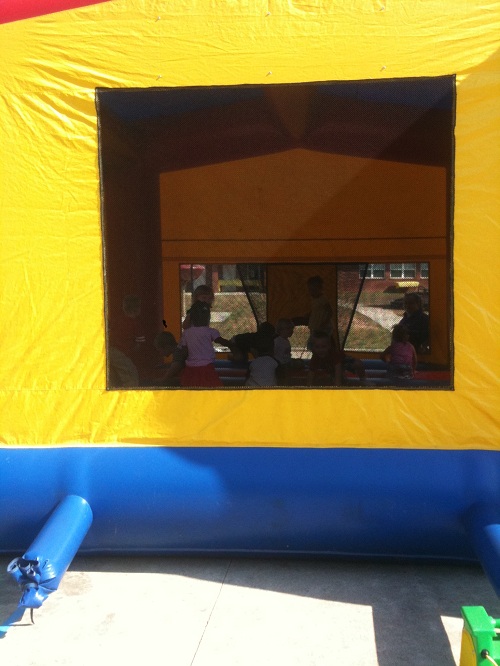 Side / rear view of our Basic moonwalk with kids (yes) having a blast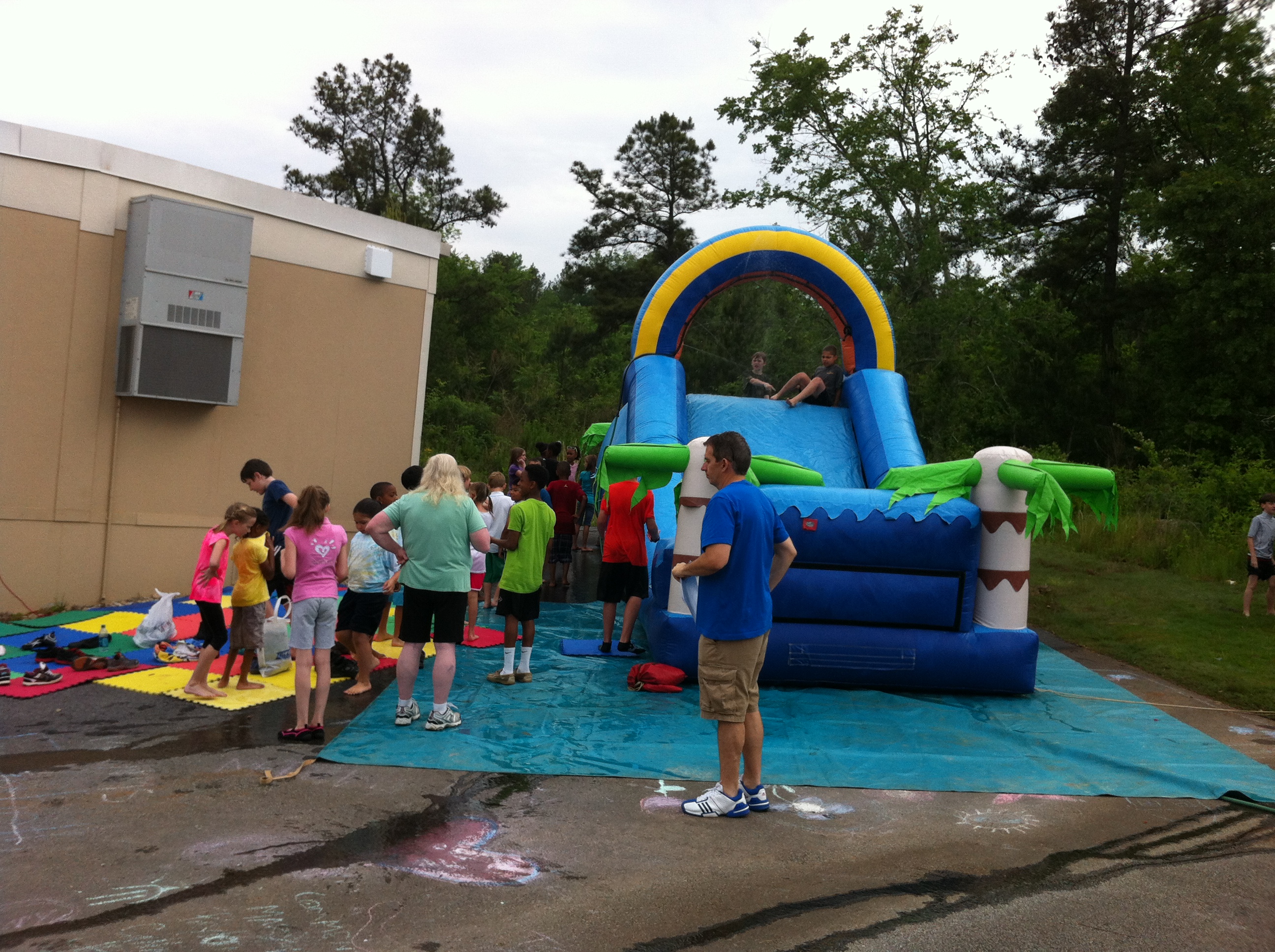 The Paradise Slide @ Brighten Academy Fun Day!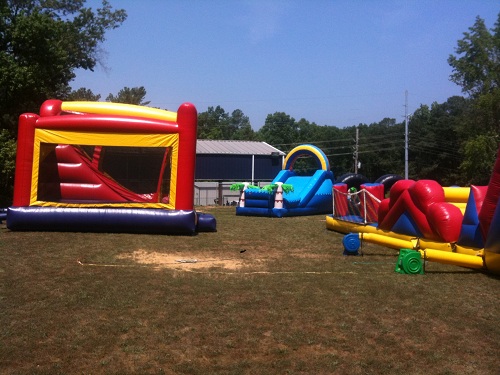 The 4-1 Combo, Paradise Slide & 54ft Obstacle Course chillin' @ summer camp in Douglasville.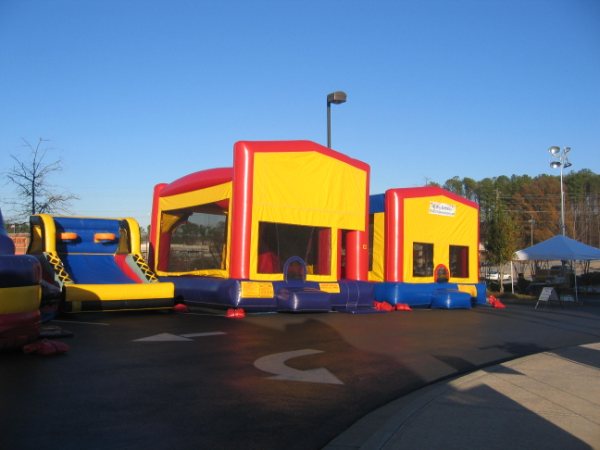 A varirty of inflatables lined up side by side @ an outdoor function.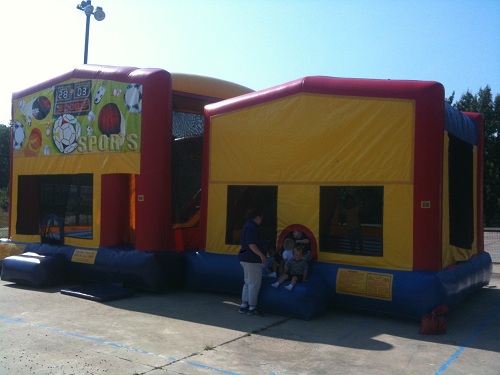 The 4-1 Combo (with All-Star sports theme) & Standard 15×15 moonwalk side by side @ a day care.