Obstacle courses are perfect for large gatherings such as field days, carnivals & festivals. They can also be used for team building competitions & family reunions. Most of our units can be combined as an interactive, whole unit or broken up into smaller, single courses. We are more than happy to assist you in deciding which option is best for your event.
*****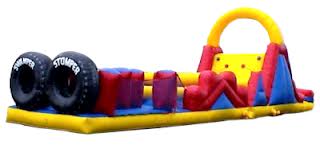 2-Piece "Swamper Stomper" Obstacle Course – 54 foot long!
Ideal for Carnivals & Festivals. Picked as favorite obstacle course of all time!
-Specs: 16ft tall / 54ft long / 11ft wide
27ft Obstacle Course Section Only:

$195
*****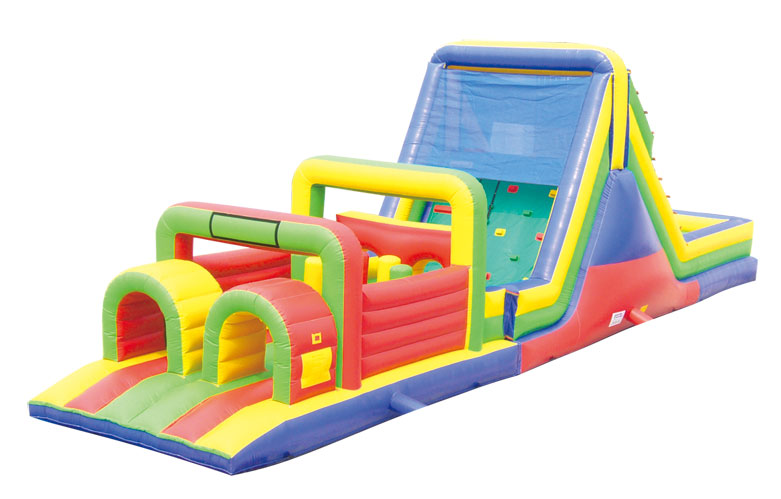 2-Piece Rock Climb Obstacle Course

 (new for 2016!)
Similar to our legendary Swamper Stomper but for rock climbing lovers!

-Specs: 16ft tall / 45ft long / 11ft wide
*****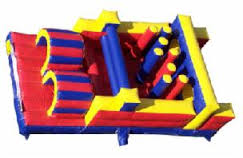 Our smallest obstacle course for compact areas

-Specs: 6ft tall / 20ft long / 11ft wide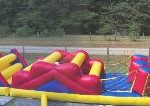 The Obstacle Course section (with the slide) of our 54ft Swamper Stomper.

-Specs: 6ft tall / 27ft long / 11ft wide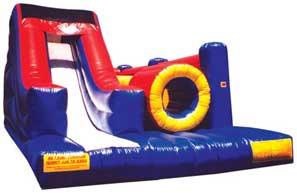 35ft Ninja Challenge Obstacle Course (new for 2017!)
This medium size single-piece unit is a great end-to-end value for the price! 
-Specs: 35ft long / 14ft wide / 14ft tall
*****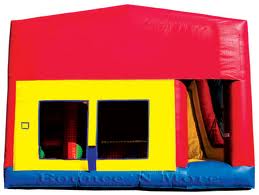 5-1 Modular Obstacle Course Combo  (Customize by adding a favorite THEME)
This hybrid unit has ALL the features rolled into one: a combo w/ an obstacle course inside!
-Features:  Obstacle Course/Jump/Dual Basketball Hoops/Climb/Slide
-Specs: 20ft long /20ft wide / 16ft tall / 10ft slide platform
–

Add $10 for choice of theme

such as
Frozen, Mickey Mouse, Power Rangers, All-Star Sports & many more! Call us for more info & available themes.